Meet The Transparent Joe Who Exhibits Both A Jovial Spirit and A Poised Demeanor!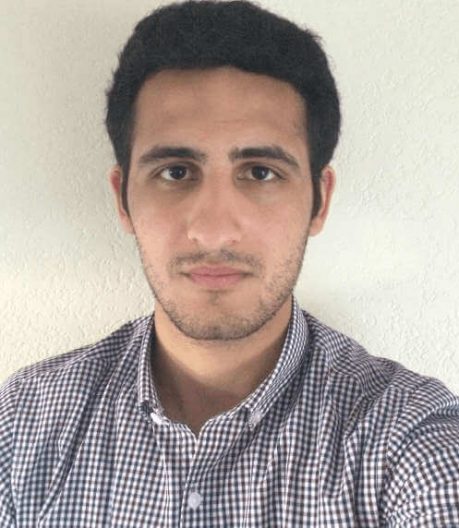 Who's Joe And Why Did He Find Reborn Hair PPP?
With several more layers than a simple nutshell, in a nutshell, Joe is a health and hair loss researcher, experimenter, advisor, and analyst. 
Despite his doctor's and family's orders of accepting baldness as a normality, Joe knew deep down something wasn't right.
He knew just like toothaches that losing your hair is not considered normal. In fact, it's a way of your body emitting a sign warning you an imbalance or nutritional deficiency exists.
He reckoned to himself, just because society accepts baldness as a normal condition, doesn't necessarily mean losing your hair is normal. He wrestled with societal views and his own rational thinking by asking one intriguing question:
If hair loss in

FACT

is considered normal, then why do some young, middle-aged, and old men and women lose their hair and others don't?
Just because hair loss is less life-threatening than cancer, diabetes, dementia, etc. doesn't mean it's normal or part of the aging process.
If you just took a step back and observed the Native Americans and Asian population in terms of their lifestyle habits (e.g. what they habitually ate, how they prepared their foods, why meditation was connate) you'll come to find a glaring resemblance:
Why are these ethnicities known to have a full head of hair even in their late 60s and have lower incidences of baldness compared to the rest of the world?
By asking and pondering upon these types of questions, Joe knew based on logical intuition that hair loss is NOT normal! And it's by the whole erroneous and ludicrous "hair loss is normal" framework – the very same framework instilled by his doctor, family, and friends – that propelled Joe to take matter into his own hands.
He decided the best course of action to fix his underlying maladies was to become his own doctor; his own expert!
But, before arriving at a proven system, Joe first had to get to the bare bottom of the TRUE causes behind male and female pattern baldness. His investigative work entailed testing, researching, and trying countless methods that failed miserably to produce satisfactory results for five long, unbearable years! In addition to his trial and error epic failures, he spent thousands of dollars experimenting with innumerable products only to be left with guilt, frustration, and cluelessness.
But that's ok, because if it wasn't for those "bloody" life learning lessons, Joe wouldn't have founded Reborn Hair PPP, a mnemonic which stands for Prayer, Patience, and Perseverance. He chose PPP because it served and continues to serve as a model for defying the impossible; coping with infirmities; becoming resilient no matter how many times you fall down.
What Is Reborn Hair PPP All About?
Reborn Hair PPP is all about enriching your lifestyle 180 degrees. It's a holistic and educational program designed to simplify your life clutter-free by solely focusing on the ESSENTIALS for regrowing your hair and revitalizing your health naturally. The program's foundation is based on scientific methodologies and best anecdotal practices that will substantially reduce trial and error failures.
Joe also would've not been able to culminate his findings, best practices, and successes in the educational course offered in his eBook.
Credential Background
Even though, Joe might not have an M.D. or license to practice and offer medical advice, the absence of that designation doesn't make him less credible. In fact, over the course of FIVE YEARS he has read more than:
0
Pages on alopecia and health forums!
0
Scientific studies published on eminent medical sources, like PubMed and Mayo Clinic!
0
Threads on hair loss and health forums!
0
Scholarly books and articles!
0
Pages of journals, like the renowned Journal of the American Academy of Dermatology!
0
Anecdotes and success stories of others FULLY restoring their poor health and hair NATURALLY!
Looking at his credential history, it's as if Joe spent five years in medical school studying to become a general practitioner only without a diploma. But a "no diploma" doesn't mean "naked" qualifications!
In fact, those five long years taught Joe to push himself over his limits. He's now an enthusiast and leading expert in this field continuing to stay up-to-date with research to better serve the alopecia and health worlds wholeheartedly.
Now, how many dermatologists, M.D.s, and hair specialists you can think of who ambitiously self-taught themselves by reading more than what was taught in medical school? Very few.
Before you take offense, don't get the wrong impression. Joe is not devaluing their inexplicable efforts to pass the rigorous academic medical program nor their intellect in getting that far. Doctors are extremely knowledgeable. Their line of work is a special vocation very few people have.
It's just, most are improperly and sparsely educated outside the medical system. They're taught to diagnose and treat patients within the "brackets" of the medical/pharmaceutical industry. Any sort of information outside that realm even if the studies are scientifically-based shouldn't be considered, unless if it's approved by the Big Boys (Pharmaceuticals, Food and Drug Administration, etc.).
Joe's Roles As An Experimental Researcher
That's when researchers, experimenters, and analyzers like Joe come in as a middle person. He fills that external hole of experimental research just like doctors would if they had more time and were educated multifariously. He specializes in a broad range of tasks including without limitation:
Research and Planning

Sifting through a library of research papers to improve our focus areas with innovation and cohesiveness

Reading External Sources

Reading anecdotes from diversified sources (e.g. YouTube, Hair Loss Forums, Blogs, Facebook Groups, etc.)

Evaluating Case Studies

Analyzing the efficacy and safety of the materials and methods used in animal and human test trials

Understanding Data Flow

Understanding the logic flow of studies to articulate the ultimate message clearly and crisply
Replacing Drugs with Nature

Finding natural alternatives considering the studies use drug-based sources

Experimenting Safely

Applying common sense and wisdom during experimentation conforming to the same procedures and guidelines specified in the studies

Offering High-End Support

Offering sound recommendations based on the scientific literature and his and others' results for the community to emulate

Coaching for Growth

Helping individuals become victorious over their daily health and hair battles
His honorary works has tremendously and positively impacted the alopecia community by helping them effectively reverse their ailments naturally!
Just look at all the positive commentary and testimonials displayed here!
Other Roles He Possesses
Joe also has other noteworthy accreditations and is a "one man show" catering a flamboyant menu of different jobs, further edifying his credibility and prowess. Here's a breakdown hierarchical chart listing his job titles.
As you can see from this visual representation, Joe has no workforce; he's the workforce and he's as REAL and SINCERE as it gets!
He does, however, have a life outside of work, despite how hard that's to grasp. He's an active philanthropist tithing his earnings to churches, third world countries, the less fortunate, and the medically impaired. He loves to read the Bible, pray, workout, watch movies, cook, and socialize with his family and friends.
Mind you, Joe is a highly interpersonal and motivational guy, so he won't let you down! He has an open door policy. If there's something you don't like, he's open to hearing your suggestions and concerns. "There's no reason why anyone should feel displeased," as he always verbalizes.
In the end, what matters most to him is your high level of satisfaction. And he will do his utmost best to make sure nothing gets in the way of your happiness!
If there's one spark he wants you to remember him by it's this:
Joe believes in his PRODUCT! Joe believes in his SERVICES! Joe believes in HIMSELF! Joe believes in YOU! Joe believes in GOD!