FIX YOUR DEGRADING HEALTH AND...
REGROW YOUR HAIR
NATURALLY
HOLISTICALLY
DRUG-FREE
Do People Make Fun Of You Because Of The Way Your Hair Looks?
Are You Losing Your Hair And Tried Almost Everything To Get It Back Without Much Success?
Is Your Health Not In Good Shape Because Of A Poor Diet?
Do You Feel Reclusive, Depressed, And Paranoid Due To Balding?
Well the good news is you don't have to feel hopeless or at a loss anymore. I've been in your shoes for quite some time now (more than 5 years) experimenting through trial and error with dozens of treatments that failed to produce satisfactory gains.
Although, at that time I felt upset, frustrated, confused, and self-less, this stormy journey wasn't wasted. It was fruitful in giving me the strong knowledge base and expertise to create an inspirational, educational, enlightening, and robust program called Reborn Hair PPP!
And if you're wondering what the PPP stands for, it's Prayer, Patience, and Perseverance. I chose this mnemonic because it's the only motto that got me through my battles. You can think of it as a "power vitamin" or a helpful reminder to overcome any failures or insurmountable challenges.
I felt compelled to create Reborn Hair PPP because I don't want any of you to make the same mistakes as I did. Whether you long for finding answers or are content, I can tell you the best regimens that worked for me and my clientele.
That's what Reborn Hair PPP will do for you.
It's a cornerstone for sharing our success stories and most importantly, helping you get your hair and health back!
ALL THE RESOURCES AND RIGHT INFORMATION YOU NEED TO STOP HAIR FALL COMPLETELY!
HOW ONE EBOOK CHANGED SO MANY LIVES...
"Hi Reborn Hair PPP. Thanks for posting these. I think it could work. My hair is thicker and healthier than it was. I don't know if I have regrown any but the other that really helps my diffuse hair loss is green smoothies. Getting rid of the inflammation is key."
"Hi Dude! I'm using dermaroller by 4 months and i'm having new hair regrowth in all my edges. I'm using it with castor and coconut oil. I'm growing lots of new hairs in my bald spots."
"Thank you so much, after +3 weeks my hair looks really great. there not that much shedding, And now are growing small blond hairs where there was not much hair."
"Reborn PPP Keep up the great posts and continue to update us on your progress. I have been doing this routine for a little over a month now and I am starting to see results."
"Hey Reborn, I've read your book and I'd like to thank you very much for it. I can see all the time spent and the hard work so congrats for that!"
"+Reborn Hair PPP. Thanks man. You're awesome. I feel like keep talking to you. I won't use oils as well except when I'm going to shampoo."
REAL
SUCCESS!
NEW
HAIR GROWTH!
HAPPY
CUSTOMERS!
Results may vary per individual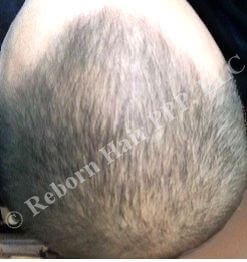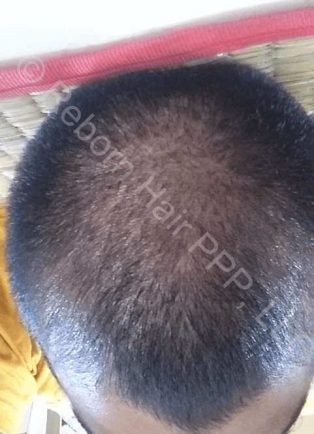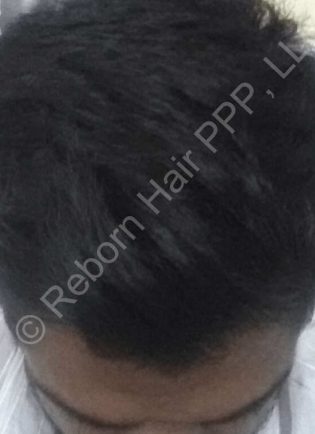 Founder, Author, Coach, Innovator
Joe a.k.a Reborn Hair PPP, is a health and hair researcher, experimenter, advisor, author, coach, and innovator. His interest for hair and health was born when he noticed his first signs of androgenetic alopecia 10 years ago.
Over the course of 5 years, Joe self-experimented on himself various treatments that failed to produce ANY results. This low point prompted him to go against the status medical quo and become his own doctor; his own expert!
He went on and discovered natural hair loss remedies that actually work after reading more than 1,000 pages on alopecia forums, 500 scientific studies, and 30 scholarly books and articles.
This was exactly how Reborn Hair PPP was born. Until this day, Joe has helped hundreds of people around the world to conquer their hair inferiorities with the RIGHT, COMPLETE knowledge base.
To say it simply, Reborn Hair PPP was made to culminate all of Joe's entire devotion to hair loss, trial and error, and research for the greater good of the medical community!